The kids and I haven't been in our craft flow, as much this winter, as we typically are. I think it's because play dough is the preferred favorite at the moment and to be honest… I'm not a fan.
And though I can usually counter my own need to be creative through things
in the kitchen
, with Easter coming up and a halloween wreath idea I'd seen on Pinterest, I pulled the tulle, plastic eggs, and a styrofoam ring and put myself to work…..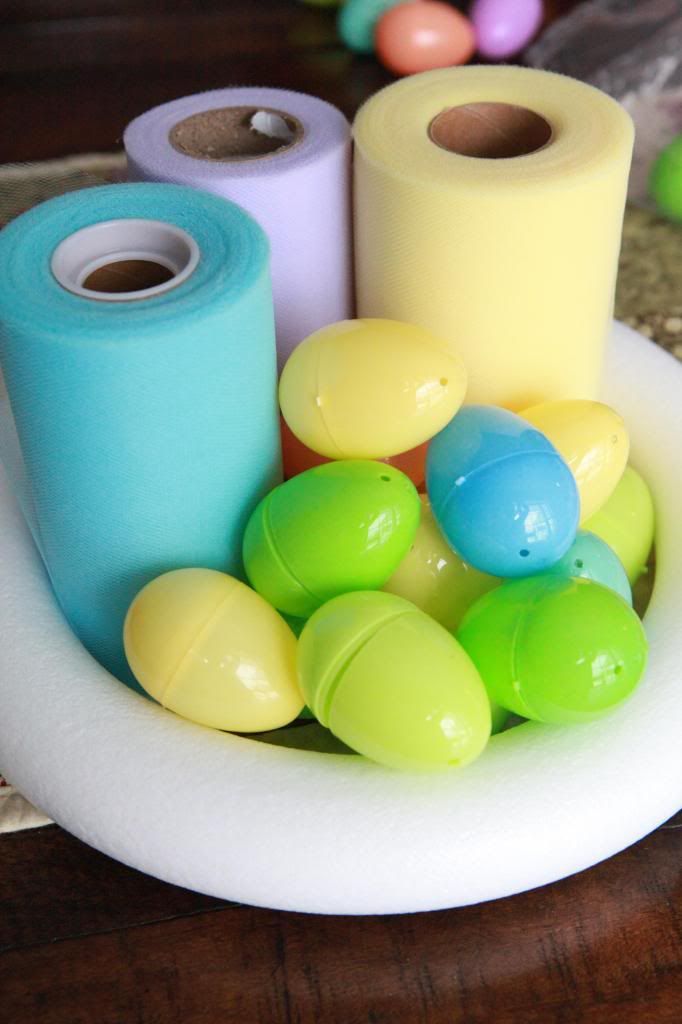 All I did was….
Bought a 14" styrofoam ring
Picked three Eastery colors of tulle
Cut that tulle into 28" strips
Wrap tulle around styrofoam ring using a simple
Larks head knot
Hot glue gunned some plastic easters to the bottom
Wove an extra piece of tulle between some based knotted tulle & tied them off to be able to hang from a 3M hook.
And voila!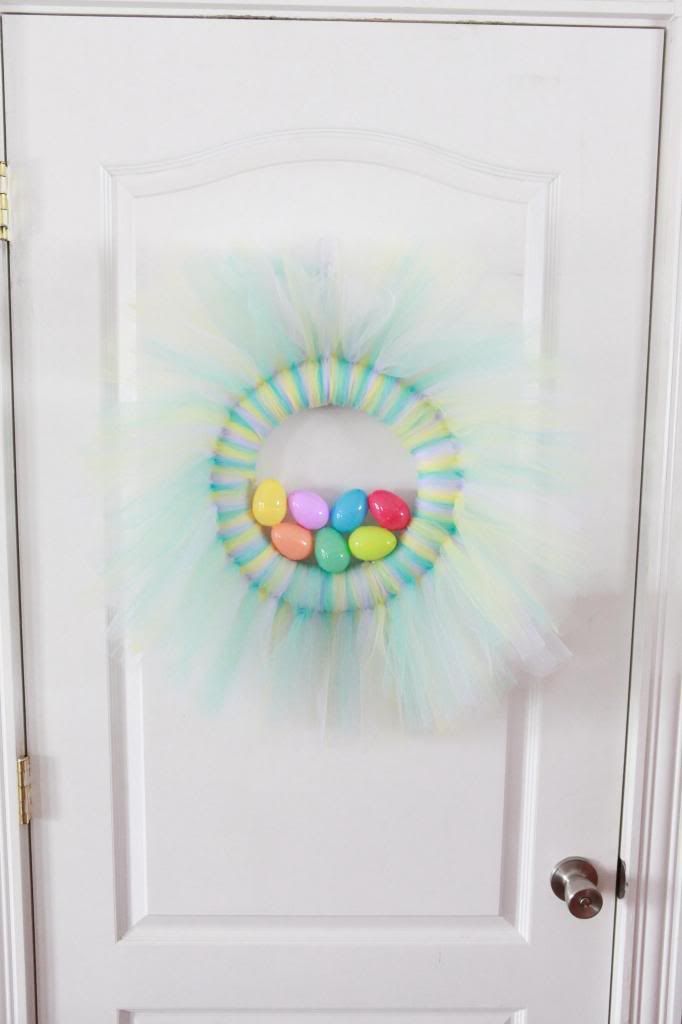 Both easy and pretty.
I foresee a holiday/season/event/just because spirited wreath ring for every season!